The Banana Marketplace
Welcome to
The Banana Marketplace
The Banana Marketplace is the ultimate MCA funding platform that connects brokers/ISOs with the right funders to ensure the best offers and approvals. With streamlined communication and tailored features, our platform provides a simple, secure and efficient way to grow your business.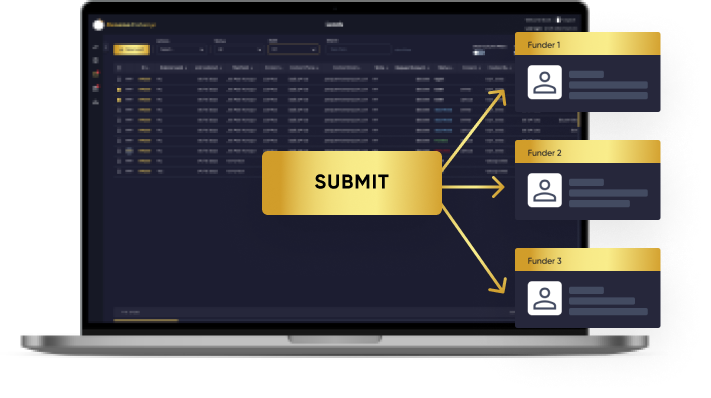 AI Smart Matching
ISOs all over the US continuously submit applications to funders on our marketplace. Our smart matching system directs these to the funders most likely to give the best offer, based on these funders' unique fingerprint.
Join Now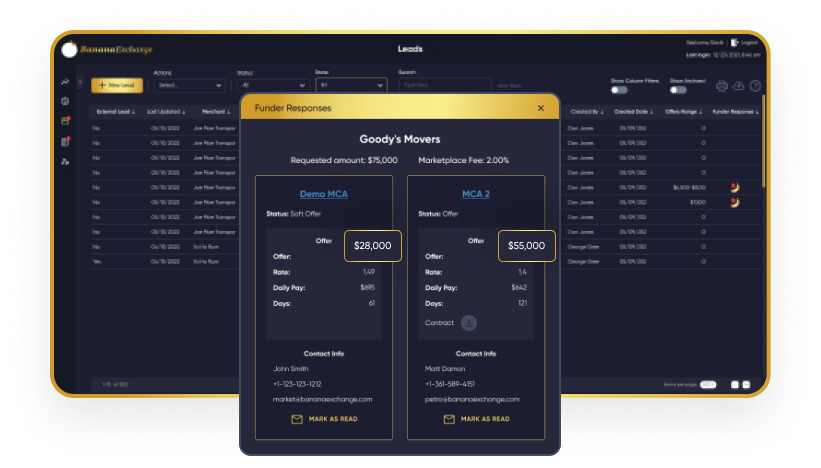 Better Funding Offers
By leveraging the relationships that Banana Exchange has with funders, brokers on The Banana Marketplace get more approvals and better offers on their submissions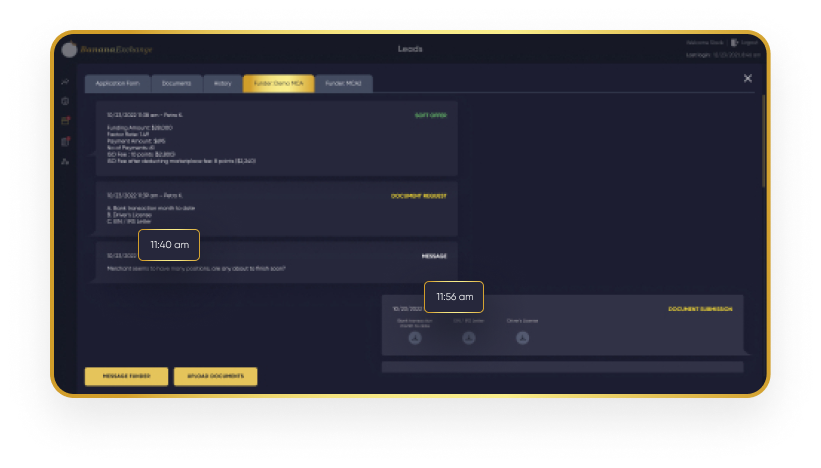 Trust and Security:
Our Commitment to Funders and ISOs
At Banana Exchange, we take data privacy and security seriously. We use the latest encryption technologies to protect our users' sensitive information and adhere to strict data protection regulations. You can trust us to keep your information safe and secure while using our platform.
Join The Banana Marketplace