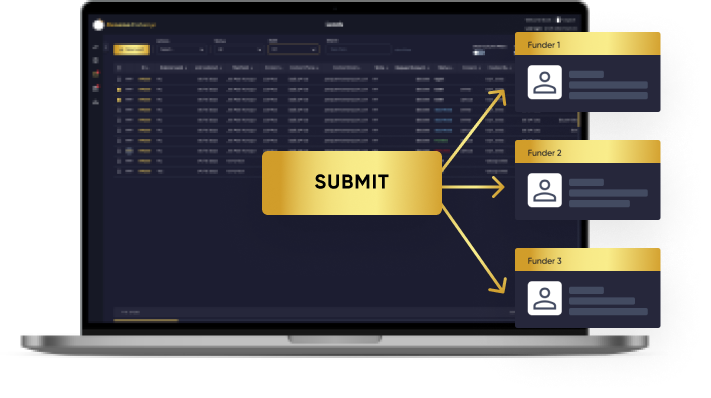 AI Smart Matching
ISOs all over the US continuously submit applications to funders on our marketplace. Our smart matching system directs these to the funders most likely to give the best offer, based on these funders' unique fingerprint.
SMART MATCH NOW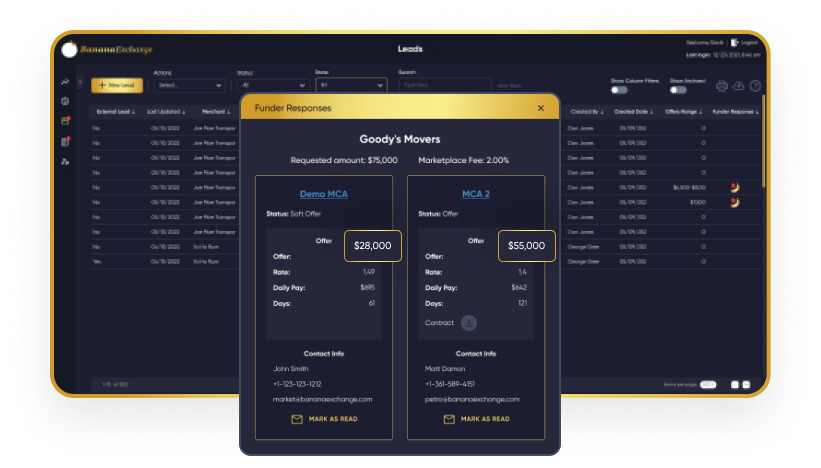 Better Funding Offers
By leveraging the relationships that Banana Exchange has with funders, brokers on The Banana Marketplace get more approvals and better offers on their submissions.
Get offers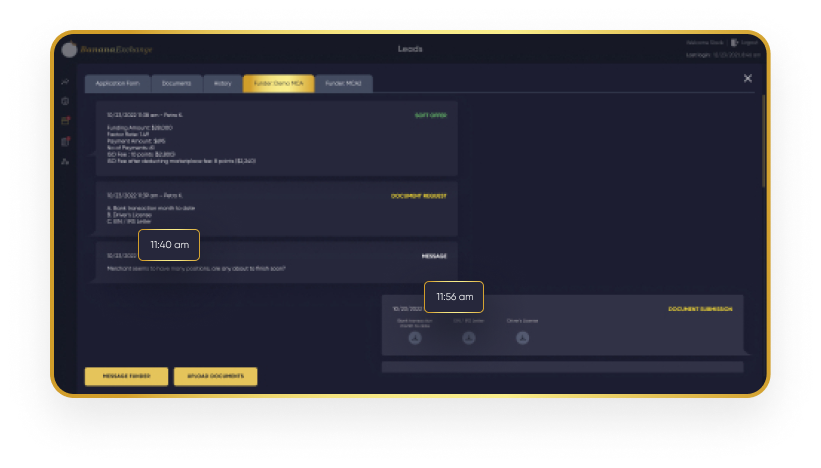 Faster Responses
Once an application is submitted, it is smartly matched to 2-3 funders looking for that kind of deal. The system alerts those funders and triggers a response 30% faster than industry standard.
Match now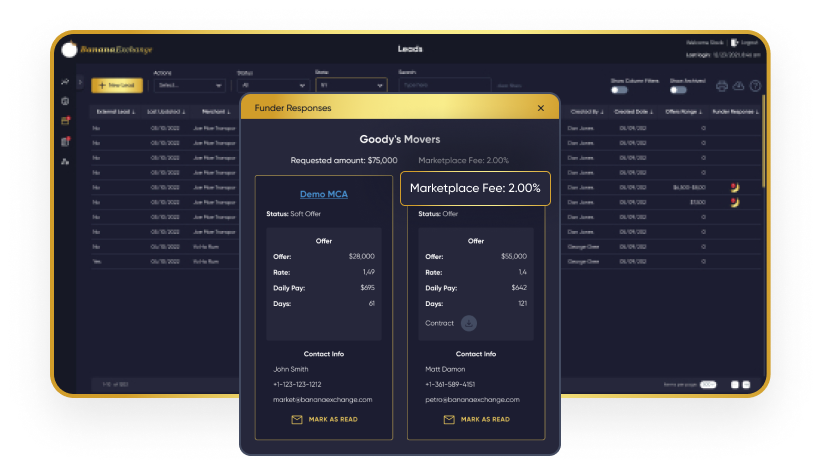 Flat Rate
Rather than submitting to a super ISO and losing as much as 50% of the commission, The Banana Marketplace has a set profit share. No matter how high the commission on a deal is, our rate is still the same.
Try it for free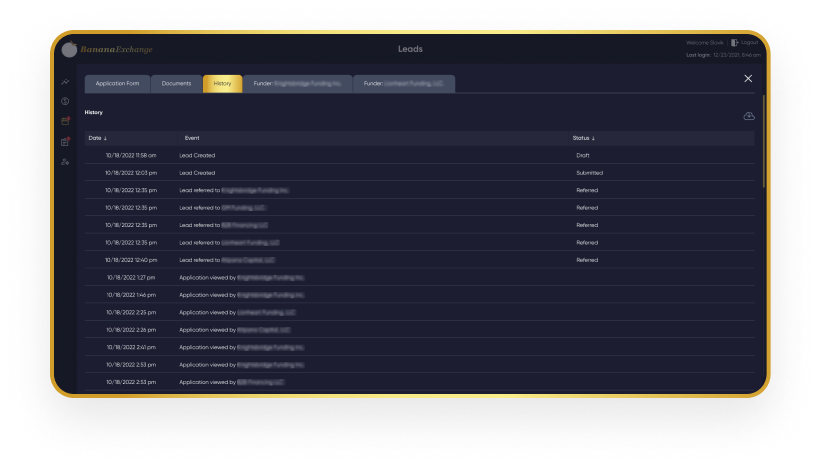 Chain of Custody
Being able to track your submission from start to finish ensures that you can have peace of mind knowing your deal isn't being spoken to by anyone other than you.